Classic communication is an enormously important branding instrument.
Advertising is often the first show-down between a product and its target group. Today's consumers, however, are so jaded and critical that classic advertising neither grabs attention nor builds trust. The only brands to make sensible use of classic communication are those who speak to their genuine target group honestly and in the most relevant media. However, it often makes more sense to target consumers exactly where they least expect advertising - in an appealing language which doesn't sound like advertising at all.
Kunsthistorisches Museum Vienna:
Communication should be much more than straightforward product explanations in classic media. With this in mind, we developed a golden helmet to mark the upcoming reopening of the Kunstkammer. Proceeds from the helmet benefit the Kunstkammer, while the memorable and surprisingly great prominence of the helmets round and about Vienna benefits the Kunsthistorisches Museum. The media loved this idea just as much as consumers - and that is exactly what communication should be all about.
(Photos: Wolfgang Zajc)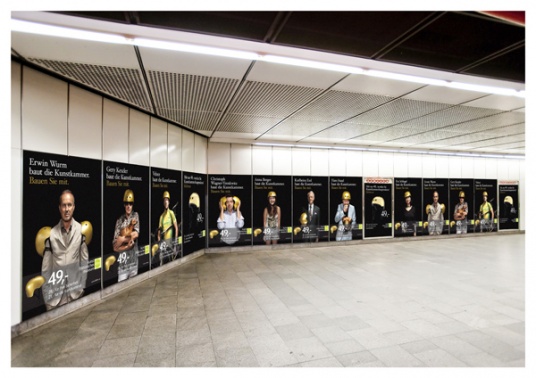 (for more see Kunstkammer case study)
Vienna Volksoper:
We consider our role as a sparring partner to be an extremely important part of our consulting services. For example, we have been giving extensive support to the Vienna Volksoper since 2007 in their quest for sponsors as well as a more prominent public presence. Our idea of getting the Volksoper ensemble to capture the heart of the city by performing at key locations not only enchanted the bystanders and got about 1.200,000 hits on Youtube, but also impressed the Austrian Federal Railways, who were happy to contribute to the costs of the impromptu performance.
And national and international press gave a good return on this engagement.
Practically the whole Volksoper ensemble turned the main Westbahnhof railway station into an arena and ppm 2.0 captured it all to produce a fantastic film.
(for more see Volksoper case study)
goood:
A Brand that speaks for itself.
'You're goood' is an ever so often used communication trick. One shouldn't wear it out any longer, unless it actually makes 'more sense' once again. goood really makes our world a bit better, because a goood mobile phone contract automatically supports good causes. Thus every user literally generates double goood. Prominent sponsors and above all the goood cases themselves are also setting good examples. Thanks to goood, everyone can act on eye-level with Caritas, Red Cross, WWF or even pop-stars like the Fantastischen Vier. Everything will turn out fine - and with goood even better.
(for more see goood case study)
one:
We were responsible for telecom operator one's communication for almost eight years, during which time one also had one of the largest market research budgets in Austria - almost every form of advertising was tested, allowing us to learn an incredible amount about consumer behaviour. For example, the defined target group loved Volvos and would chuckle heartily if there was a bit of Schadenfreude in the mix.
(Agency: Freude - Hagmann und Zündel, Filmproduction: Neue Sentimental)
(for more see one communication case study)
Carwash:
How do you produce a TV spot for a product like a car wash, whose major selling point is the gentlest polishing cloths? Only if you can manage it on an extremely tight budget. Here it helps if the idea and direction come from the same place.
(Agency: Freude - Hagmann und Zündel, Filmproduction: Neue Sentimental)
paybox Bank:
We were privileged to translate the brand idea of paybox bank into classic communication. This bank's inventions include mobile parking payments and the use of images shows consumers straight away that they can expect a lot more from the bank that thinks ahead.
(for more see paybox bank case study)
FH-Wien University of Applied Sciences:
It is extremely frustrating for people who feel they are not stretched enough at work and this is one of the best reasons to consider further education. For those in search of something more, the Vienna University of Applied Sciences (FH Wien) has the answers and presents them in a clear and varied way for every course.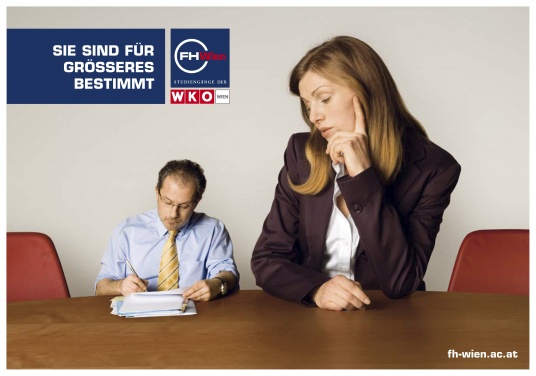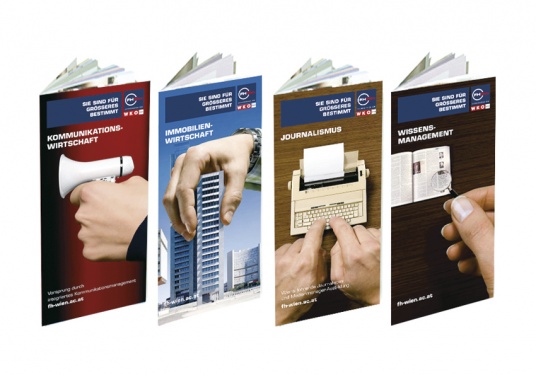 Bregenz Festival:
The Bregenz Festival is the world's largest lake stage. The communication approach turned the lake itself into a platform on which every event could be staged - from the bizarre and comical to the classical.
(photos: Wolfgang Zajc)
(for more see Bregenzer Festspiele case study)